---
---
North East Institute of Mining And Mechanical Engineering
---
Waggonways and Railways N.E.England.
---


Durham Mining Museum
---


Chester-le-Street Heritage trail
---
Mining History Resource Centre
http://www.cmhrc.co.uk/site/home/index.html Coal
---


Durham Community Heritage
---
Durham Records Office
http://www.durhamrecordoffice.org.uk/Pages/home.aspx
---
Famous People in the North http://www.sclews.me.uk/myers.html Alan Myers
Hearth Tax Online
http://www.hearthtax.org.uk/
---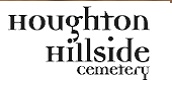 Houghton Hillside Cemetery
---


Herrington Heritage
---
Archives and Museums
---
---
---
---
---


The Durham Miner
---
---
Working Class Movement History
---
http://www.ne-diary.bpears.org.uk/
---
British Museum Copt Hill Artifacts
http://www.britishmuseum.org/research/collection_online/collection_object_details.aspx?objectId=816486&partId=1
The Copt Hill material forms part of our study collection housed in our west London outstation and can be viewed by appointment. The Food Vessel Urn and the flint knife and scrapers are illustrated in our on-line database by drawings taken from the 1985 Greenwell catalogue. The detailed list and description appears in the catalogue. 'Not preserved' in an entry means that the object was not accessioned into the collections here and in all likelihood never came here.
---
Below is a link to the Imperial War Museum audio archives, it is an interview with William Chapman who was born at Easington Lane, it is both amusing and enlightening,

http://www.iwm.org.uk/collections/item/object/80007112
Partner Links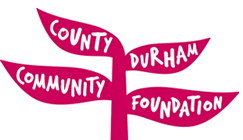 County Durham Community Foundation
---


Hetton Town Council
---


Hetton New Dawn
---