Start of the walk.

The walk starts at Hetton Centre (GR 350 475)

This walk covers a distance of approximately 4.5 miles (7 Kilometres) Mainly to the east and south of the town. It complements Part 1 in that they can be combined or done separately. The walk looks at many heritage features which have added to the long-term history of the mining town and cover also a much longer time frame then the 200 years or so which the town has existed.
The walk starts at the Hetton Centre, a convenient place since it is well served by transport links including buses since the bus terminus in close by. Additionally there are a number of car parks close to the Hetton Centre.
Directions to point B (GR 360 481)
From the Hetton Centre pass by the front door of the swimming baths and gymnasium and take the short road on the right which leads on to the main road (A182) through the town. Carefully cross the road at the conveniently placed traffic island in the direction of the limestone building, once the earliest infant school for the town and opened in 1872. Turn left at the shops at walk up Caroline Street past the shops. Walk up the street for approximately 400 metres and at the next junction of 5 roads cross the road carefully into a narrowing street called Eppleton Row keeping the entrance door of the Maxx Gym on your left. Continue along this road on to Downs Pit Lane leaving all of the houses of the town behind.
( Point B) QR code or link to information.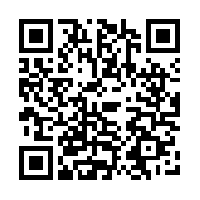 Heritage Information Point A
Hetton Centre is built upon the site of the original Hetton Hall. Built around the date of 1720 it is believed to be on the site of an earlier building which was owned by a merchant called John Spearman who owned properties in Durham and Sunderland. Soon after he had the Hall built he sold it in 1725 to the Dowager Countess of Strathmore who used it as a family home. The house over the next 100 years was extended and went through a series of changes, taking on a more classical Palladian style.
At some point the house was not used by the Strathmore family but was rented out to a number of reputable people including doctors, vicars and Nicholas Wood and his family, the famous colliery owner and great friend of George Stephenson the railway engineer.
By the end of the 19th century it began to deteriorate and by the end of World War I was so dilapidated that it was demolished by the local Council in 1923.

| | |
| --- | --- |
| | |
| Hetton Hall circa 1860 | |